Putting Your Experience First
Our Dedication to Your Exceptional Journey
Driven by a passion for perfection and a deep dedication to your holistic health, your satisfaction is our number one priority. We proudly offer a comprehensive range of orthodontic treatments tailored to meet the needs of individuals and families of all ages, from kids to adults, integrating cutting-edge technology that makes treatment more precise and efficient. Our practice is dedicated to delivering high-quality orthodontic care, including expert Invisalign treatment and state-of-the-art braces options, ensuring that every smile we transform is nothing less than exceptional.
Caring for You as a Whole, Not Just Your Smile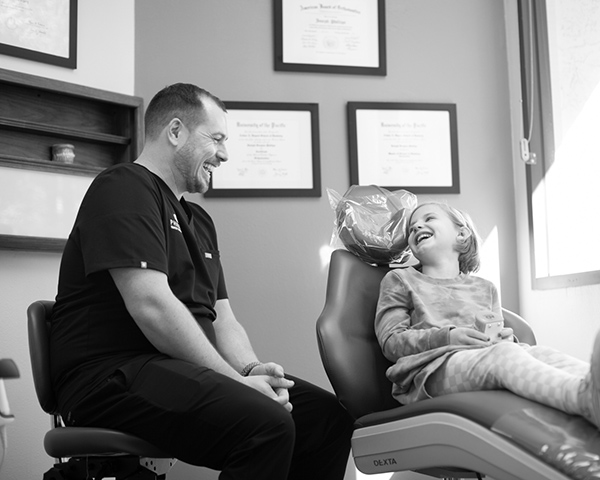 At Phillips Family Orthodontics, we firmly believe in a comprehensive approach to orthodontic care. While we're dedicated to crafting beautiful smiles, we understand that true well-being extends beyond straight teeth. Our commitment to your holistic health ensures that treatment contributes not just to your aesthetic satisfaction but also to your overall sense of well-being. We're here to transform smiles and promote a healthier, happier you.
Nurturing Smiles, Elevating Lives
Integrity
Our actions are guided by honesty, transparency, and ethical conduct in all that we do.
Quality
We're dedicated to superior training, state-of-the-art equipment, and the highest standards of care, ensuring the best outcomes for our patients.
Compassion
We believe that everyone, without exception, deserves to be treated with respect and love.
Efficiency
We aim for streamlined treatment processes, punctual appointments, and a clear, defined path to successful outcomes for our patients.
Our Commitment to Community Impact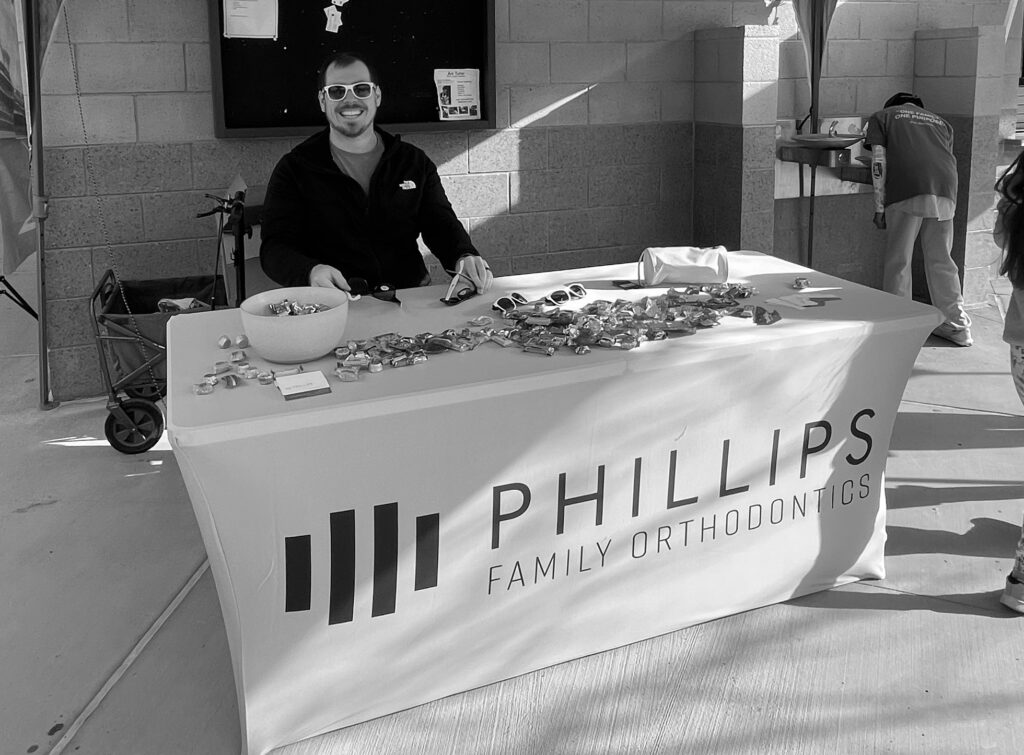 Dr. Phillips is committed to giving back to the community, dedicating his time to volunteer with organizations like
Thousand Smiles
in Ensenada, where he provides free orthodontic treatment to children with cleft lip and palate. Additionally, our practice actively supports local youth sports, schools, and organizations by sponsoring initiatives such as a local youth soccer team with City SC, Mira Mesa Little League, and contributing to the Encinitas Union School District's Encinitas Educational Foundation (EEF).
READY TO STRAIGHTEN
YOUR SMILE?
The first step toward achieving a beautiful, healthy smile is to schedule an appointment.
Ready To Straighten Your Smile?
The first step toward achieving a beautiful, healthy smile is to schedule an appointment. 
ENCINITAS OFFICE
CALL
(760) 943-7770
VISIT
761 Garden View Court #101
Encinitas, CA 92024
HOURS
Mon-Thur 8:30-5:30 and Fri by appointment
MIRA MESA OFFICE
CALL
(858) 578-1822
VISIT
10737 Camino Ruiz #210
San Diego, CA 92126
HOURS
Mon-Thur 8:30-5:30 and Fri by appointment